Have PopCentric come to you!!!
Not only will your guests be refreshed and delighted by our delicious flavors, but you will also feel good about giving them such a great product!
Book now and we will send you an estimate!
---
Our options for supplying your private party with our delicious pops include: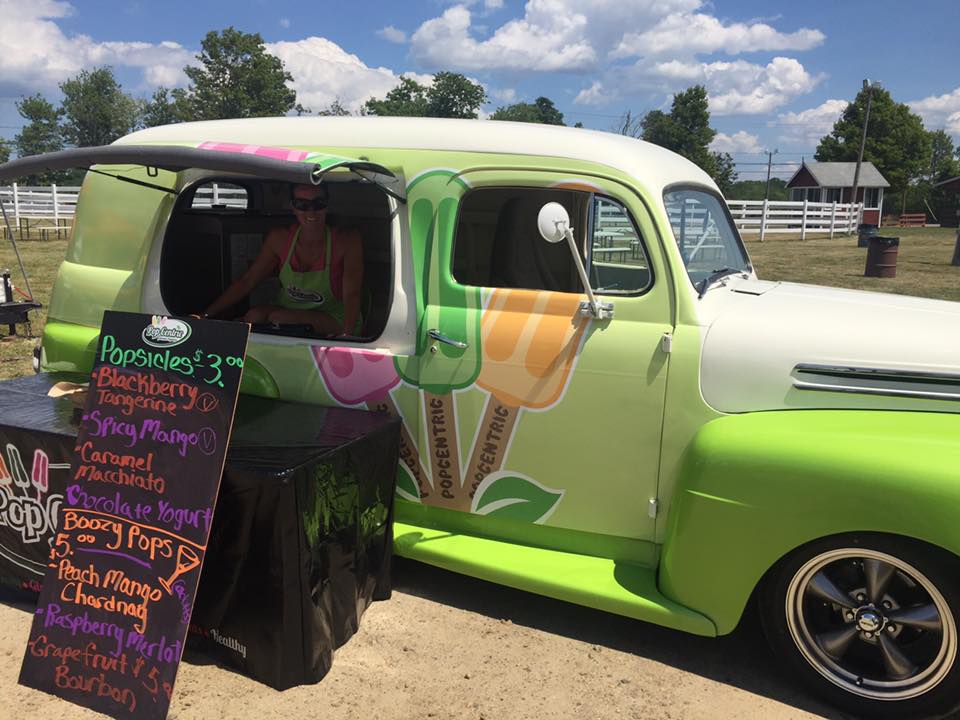 Truck with server and menu

Jeep with server and menu
Cart with server and menu
Small Cooler Rental (You serve)
---
Additional fees may apply for:
Custom Flavors, Personalized Sticks, An Extra Server, Boozy (Alcohol) Pops
Healthier idea for day cares and nursery schools– summer fun alternative to cupcakes!
Celebrate your child's birthday by sending our pop cart or tuck to your child's school and treat the kids to a pop!
IMAGE GALLERY: